I give you...

The First Sock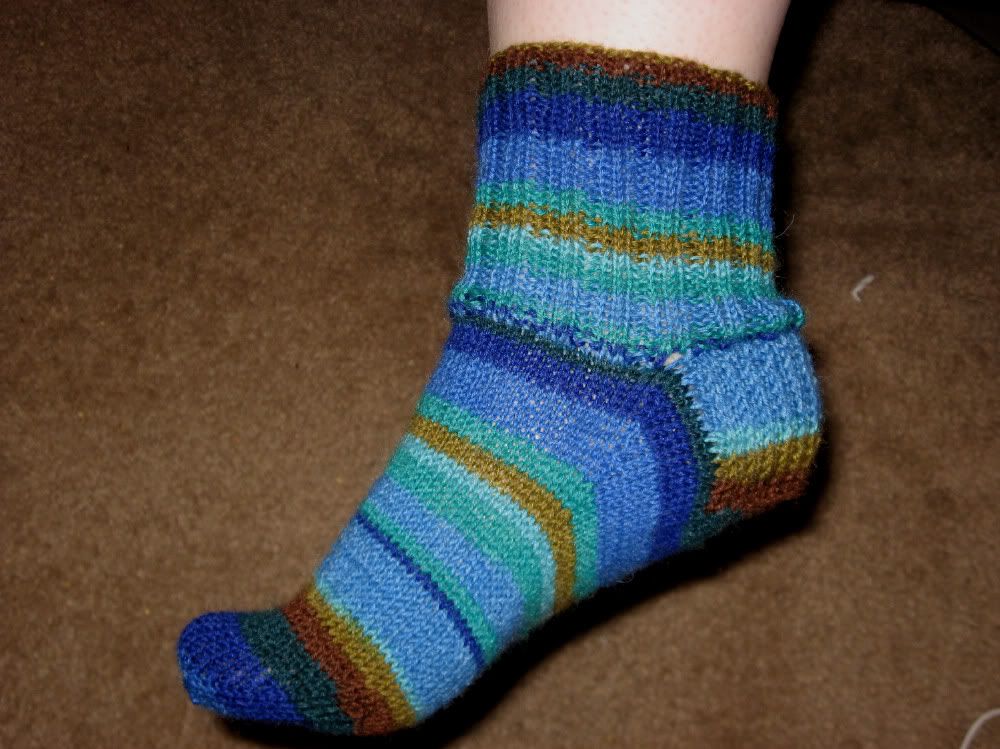 Yes, it is finished! It's far from perfect, but me and this sock will always have a special relationship.

Side note: if you want to get a lot of knitting done, go to East Texas. I went from where the ribbing ends at the cuff to being halfway down the foot in a single day. There was a scary moment when I started thinking for myself (instead of just following directions) and put the heel on three needles instead of two. But, I figured out how to fix it, carried on, and was rewarded for my patience today. I made a midnight run to WalMart just to get a yarn needle to graft the toes because I couldn't possibly go to bed when I was THAT CLOSE to being finished.

Pattern is from Silver's Sock Class, yarn is Regia 4-ply Landscape in the colorway Caribbean.

So now, without further ado, I must say...

Newbie knitters CAN knit socks!!