Know what the best thing about a birthday is?

Excellent excuse to buy crazy yarn: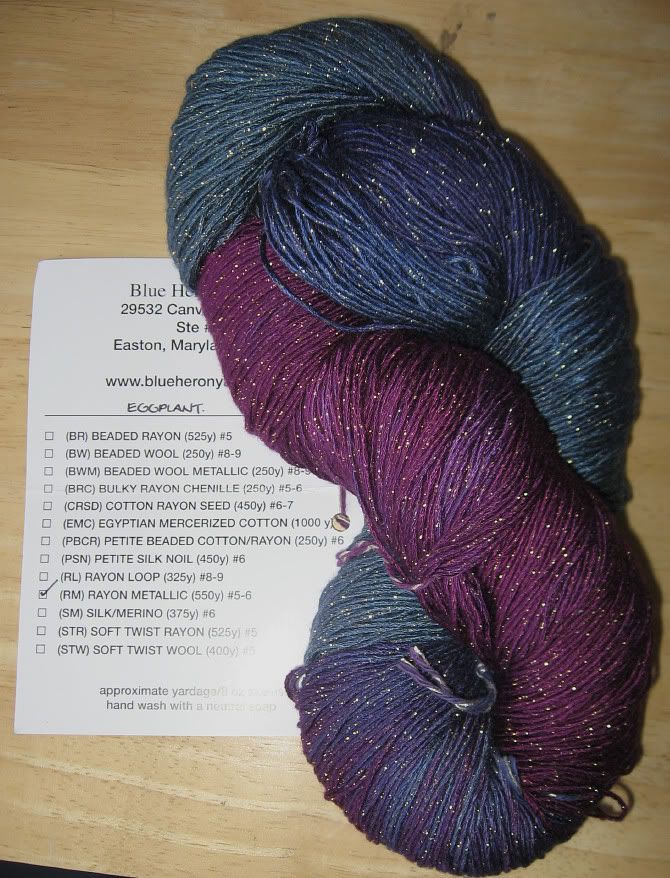 Blue Heron Rayon Metallic
Eggplant Colorway
IT SPARKLES!!

The yarn is going to be used for the oh-so-cliche Clapotis. It's the pattern that every knitter apparently has knitted, and for some reason I too have fallen under its spell, even though I want nothing to do with shawls and I've knitted 3 scarves already. I think there's some sort of subliminal message in the pattern or something.

The actual day of my birthday sucked (Thanks Pharmacology), but my wonderful husband made up for it by taking me out to Royal Bavaria, a German-themed brewhouse and restaurant. I indulged in good booze, had some schnitzel, and generally had an excellent time.

Next week and the week after are going to suck, then I'm going on vacation to Eureka Springs, AR with my husband, my parents, and my husband's dad and stepmom. We all get along like a house on fire, so it should make for some good times. My current theory is that I'll get quite a bit of knitting done that week, but don't count on it. So I haven't fallen off the face of the earth, I've just had finals and a well-deserved vacation.